RANCH RODEO - FREE ADMISSION
Ranch Rodeo is cancelled due to lack of teams!!

At the Estevan Exhibition Grounds – Rodeo Arena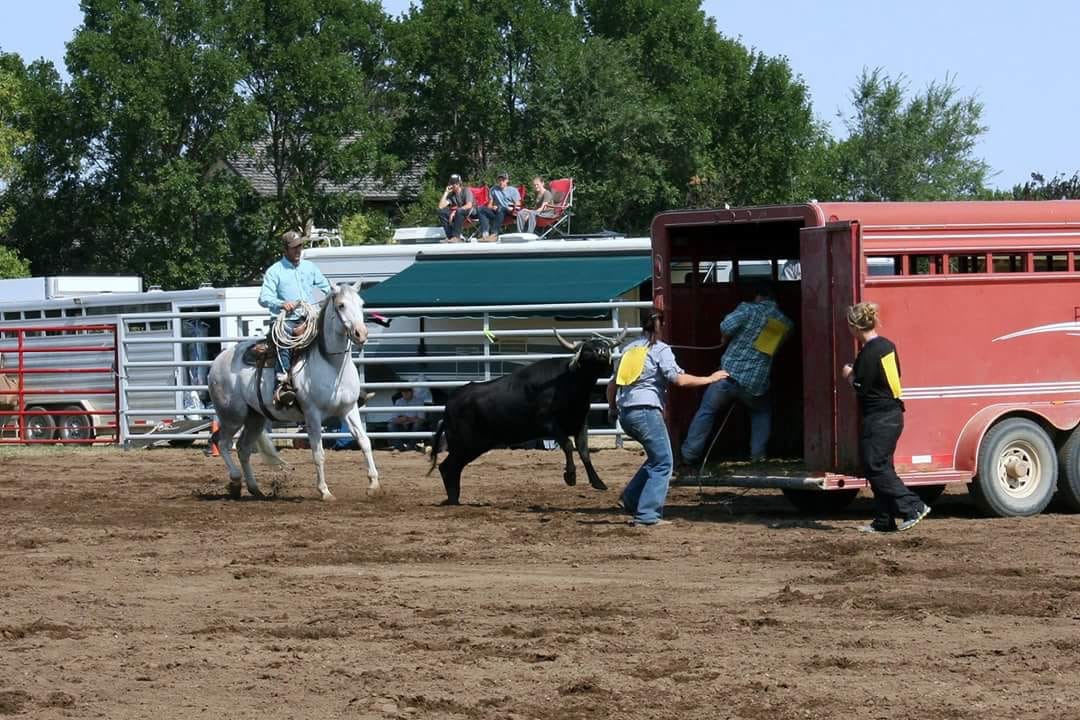 EVENTS:
Cattle Rustling
Pasture Treating
Calf Scramble
Hide Race
Rescue Race
Trailer Relay
Wild Horse Race
Wild Cow Milking

Accepting entries for teams! $200/ team
Calcutta will take place 1/2 hour after Rodeo Performance on Saturday.

Contact Brandice Petterson for more details or to enter a team at 306-421-5313, bcpetterson@hotmail.ca or PM On Facebook


Competitors are competing on teams of 5 – which consists of 4 riders and 1 Celebrity
Saturday night Join us in the Beer Gardens on the Exhibition Grounds for a Calcutta where all of the teams are up for Auction, and at that time each team will find out who their Lucky Celebrity will be!!!!
What else is going on??
Beer Gardens
Rodeo Dance
Kiddie Treasure Sand Pile
Food Trucks
Rodeo Parade
(to enter a float in our parade or for other inquiries please contact SMILE Services Inc 306.634.6428)